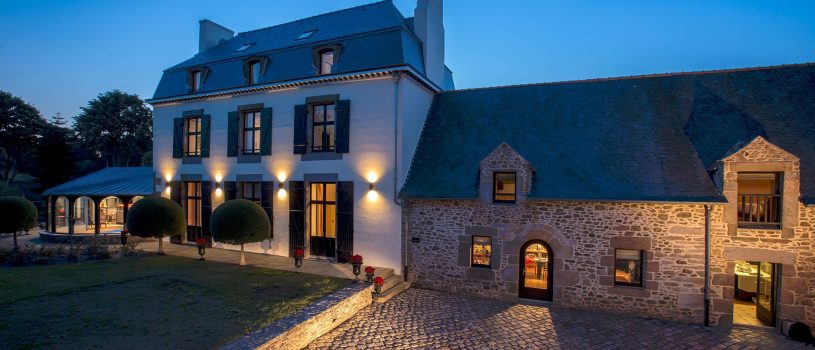 A dwelling more than 3 centuries old
On the heights of Saint Malo this splendid captaincy formerly named "Le tertre Richard" was built in 1711 as a countryside property  and  belonged to  a rich merchant called Henri Poitevin des Ormes ,then in 1750 to Michel Picot de Presménil, a  mighty  shipowner,  until  his death in 1788.
In 1789,during the French Revolution, le Parc de la Briantais,originally part of the property, became  ,for a while, part of the National Property.
In 1803, Jacques-Wulfren Ethéart acquired the property  at auction and sold it  in 1811 . Since that time and until  1858, the captaincy was  successively owned by different noblemen : 1818, Charles Joseph Périer de Hauterive, captain of the National Guard, then  Jacques Sully-Brunet,  counselor at court,  in 1838.
In 1858, Eugène Sully-Brunet,inherited the property end built the actual manor of la Briantais.
From 1888 to 1936, the captaincy belonged to the La Chambre 's  family and  fell under German occupation during the second World War .Finally, in 1907, Guy de la Chambre  bequeathed the property to the Diocese.
In 1989, Mr &Mrs Guerit  acquired the former Tertre Richard called Le Clos Morin  and the city of St Malo acquired the Parc de la Briantais  with its castle .
In 2017, the property,  that still belongs to the  Guerit family  was totally refurbished  and opened in June as  a luxury bed and breakfast